Online How-Tos and Support
Master Your iPhone
Discover Hidden Features.
Learn How to Use Your Device.
Get Personal Expert Help.
Your Subscription Includes
Member Benefits
Unlimited Access
Learn what you want when you want. Explore our entire archive any time.
Archive of 400+ Videos
Browse any topic in our expanding library. From Siri to security, we've got you covered.
Learn From Experts
Learn from our experienced writers and email them directly with all your iPhone questions.
Read, Watch, or Listen
Learn in whatever format you prefer. Watch videos, read our magazine, download PDF guides, and listen to podcasts.
Learn on the Go
Get iPhone help from anywhere! Access all of our content from your iPhone, iPad, and computer.
Help your Friends
Our daily tip videos can be shared with friends and family via email.
SIGN UP TODAY – GET 50% OFF
In-Depth Video Tutorials
Let us simplify things for you! Some of the most impressive features of your iDevice, such as iCloud, iTunes, and Family Sharing require setup and can be confusing if you don't have someone there to guide you (hint, hint). We live to help you get the most out of your device, and these guides help you take advantage of amazing services.
1-Minute Video Tip Every Day
They say a picture is worth a thousand words, and our video tips are worth about 10,000 (give or take a few). In addition to a written description, you will get a visual walkthrough of each one of our Daily Tips, which is essential for troubleshooting and retaining each tip.
Archive of 400+ Videos
When you sign up for Insider, you'll gain access to our archive of more than 400 video tips, organized by category. Learn about any topic, from messaging to Siri to security, by browsing our collection and quickly finding the information you need.
Unlimited Access to Every Issue of
iPhone Life Magazine
You will have unlimited access to all digital current and back issues of iPhone Life magazine including full access through the iPhone Life magazine newsstand app. Explore our buyer's guides, best app roundups, productivity issues, accessory reviews, and so much more!
Read iPhone Life Magazine on your iPhone, iPad, and Computer
Never miss an issue! Be one of the first to read about the hottest apps, gear, and Apple news in the latest issue of iPhone Life magazine on our iOS app.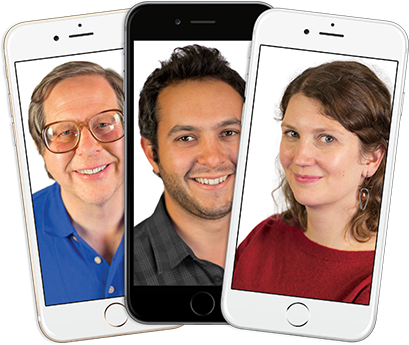 Ask an Editor
Have a tricky iOS issue or a burning question about your iPhone? Send us an email and one of our experts (that's right, an actual human being!) will help you find solutions to your problems and answers to your questions.